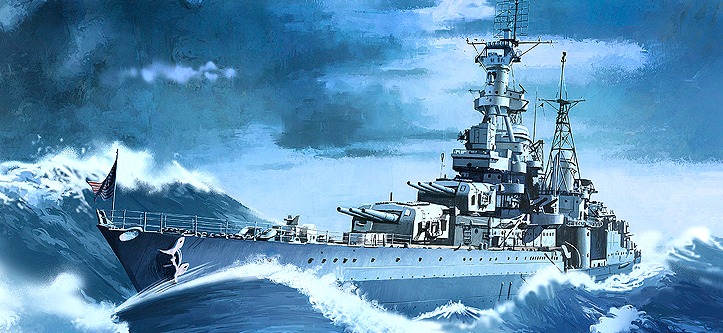 Academy 1/350 USS Indianapolis CA35 Heavy Cruiser Kit
This Product Usually Ships In 2-3 Business Days
ACY-14107
---
The Portland class cruisers were originally intended to be little more than an Improved Northampton class. As a follow-on class to the underweight Northhamptons, originally 5 were intended, but only 2 were completed as Portlands. The other three hulls were allocated into the following New Orleans class. The Portlands had additional armor over the machinery spaces and double the secondary battery of the Northampton design, while the torpedo tubes and bulbous bow were deleted. The torpedo tubes no longer fit into USN cruiser doctrine, and it was believed the bulbous bow would cause pounding and subsequent damage to the frames.

The USS Indianapolis CA-35 was commissioned in November of 1932. The Indianapolis worked up and trained heavily in both the Pacific and Atlantic oceans in the years preceding World War Two. She is perhaps best known for 2 events in her life; she carried the parts for the atomic bomb dropped on Hiroshima, Little Boy, to Tinian Island in July of 1945. She is perhaps better known for her loss 2 weeks later, on July 30, 1945, which led to the single largest loss of life at sea in the history of the United States Navy. 

USS Indianapolis is perhaps the second most famous US Navy ship, and certainly the most famous US cruiser, from WWII.
The kit comes in a sturdy box, with a dramatic painting of Indianapolis sailing through rough seas (the cover art shows the SK radar mounted to the wrong mast).

The sides are decorated with 3D renders of the model. 

Choose a full hull on a stand (included) or a waterline model.

Guns and turrets are movable, and the larger guns have hollow ends.

The comprehensive instructions and painting guide are helpful.

One set of markings is provided.
---
Share this Product
---
More from this collection