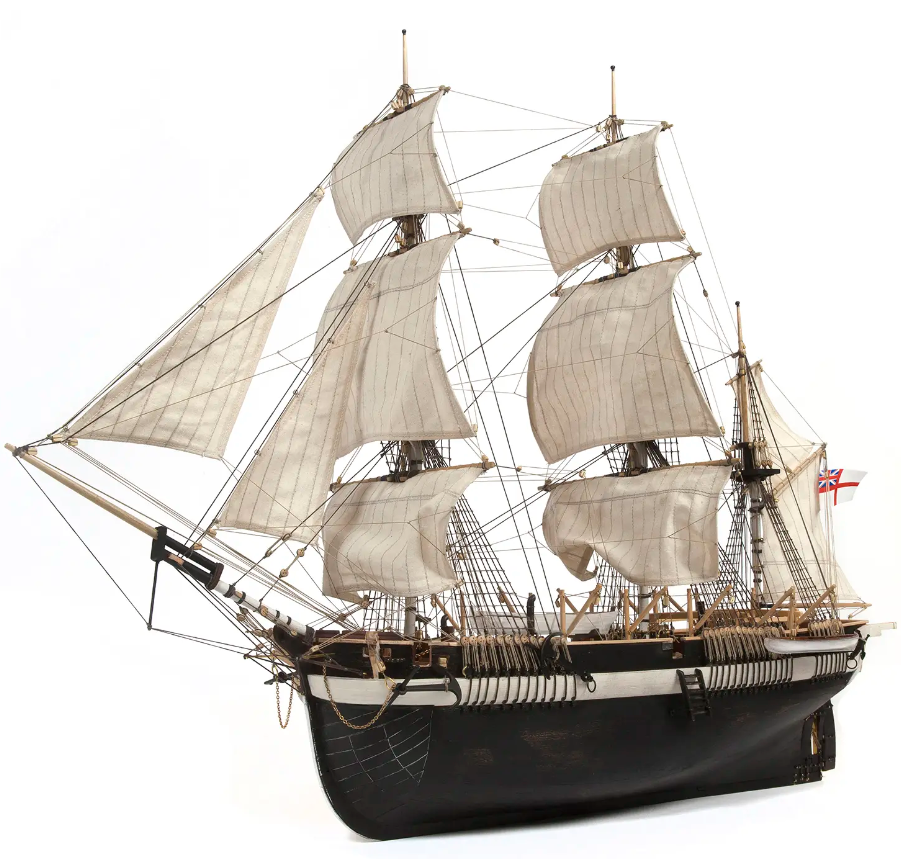 Occre 1/75 HMS Terror 3-Masted Sailing Warship (Intermediate Level) kIT
This Product Usually Ships In 3-5 Business Days
OCC-12004
---
In 1845, under the command of Sir John A. Franklin, the ships Terror and Erebus set off on an expedition to navigate the famous Northwest Passage. They were the first ships to be fitted out with auxiliary steam engines and were also reinforced with iron plating, fore and aft, to increase their resistance to pack ice. They were stocked with sufficient supplies for 3 years at sea.
The last sighting of the two ships was off Greenland was as they entered Baffin Bay, gateway to the frozen Arctic labyrinth.
With the collaboration of an Inuit hunter from the Arctic hamlet of Gjoa Haven, on 26th September 2016 the wreck of H.M.S. Terror, 168 years after her disappearance, was finally discovered. The Terror was in excellent condition. Images have been obtained of her deck and interior, showing perfectly preserved objects and parts of the ship that remained intact.
The mystery of the Franklin's tragic expedition continues to this day, although it is hoped that an archaeological study of the wreck will help shed some light on what happened.
---
Share this Product
---
More from this collection